Safety Rules for Durga Pooja Celebrations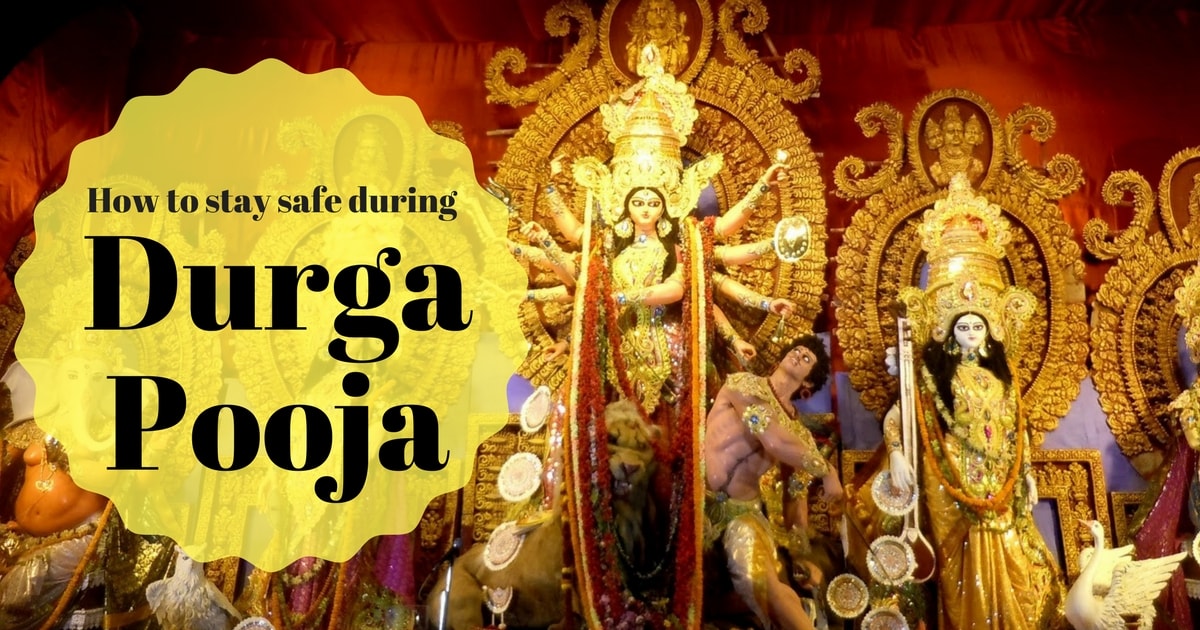 It's that time of the year again. The homecoming of Goddess Durga marks the triumph of good over evil. With larger-than-life pandal decorations and beautiful Durga idols, dhak players, artisans, painters and a rich variety of tasty food, Durga Puja is the celebration of life itself. Therefore it becomes all the more imperative to keep in mind the safety aspect so as to maximise enjoyment of this auspicious occasion. We have made a list of to-do's for you to keep in mind during this festive period.
Plan your Durga Pooja pandal venue
Although pandal hopping is fun, it can also be exhausting. Plan where you are visiting so that you know the routes and exits. Knowing the place can help in quick evacuation in case of emergency.
Carry your essential kit.
When you binge pandal hop, water is crucial for your well being. Food is never in scarcity, but a bottle of water or two will keep you from being dehydrated. A flash light and a power bank is also a good idea.
Beware of what you eat outside
Tasty food is synonymous to Durga Puja celebrations. While mouth-watering dishes might very well be tempting, it is advisable to be a little cautious. Avoid cut fruits and other food that have been out in the open for a long time.
Take care of your belongings
Although it is safer to be in a crowd, crowded paces do not deter chain snatchers and thieves. Moreover, there is a high probability of dropping and losing stuff in the melee of crowds. Memorise a few contact numbers in case of an emergency.
Travel in a group
Go with your friends and family and be extra cautious during this Durga Puja. Friends and families deter eve teasers and hecklers when you're among people you know.
Latest posts by Jithya (see all)