Make these natural dyes at home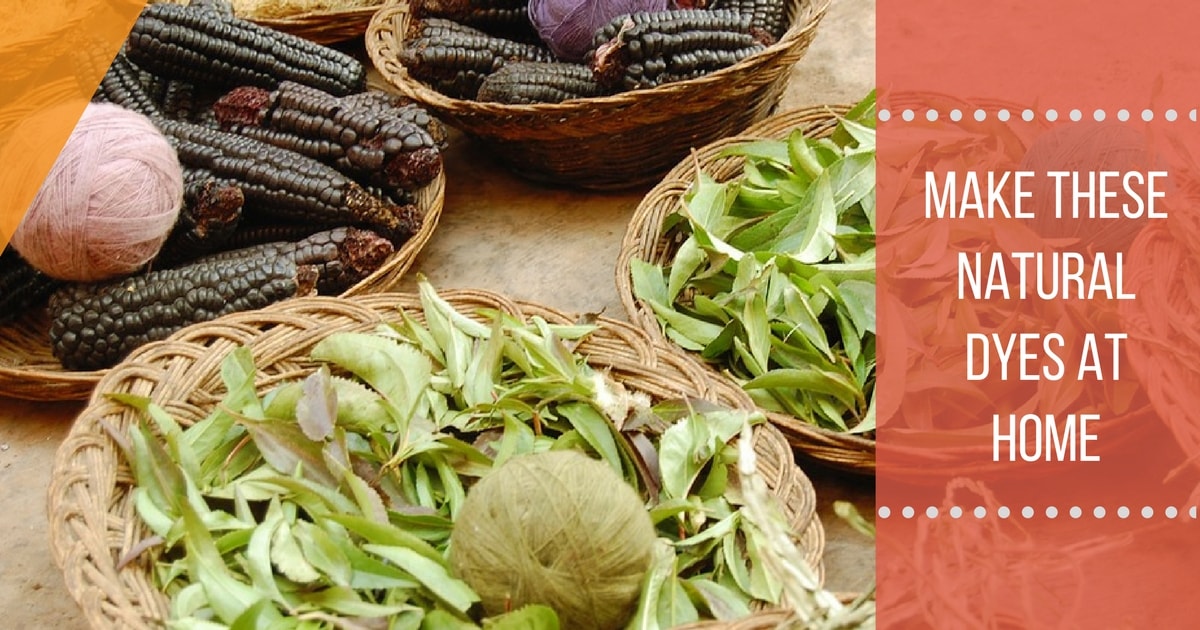 Do you want to upcycle your clothes? Would you like to give your wardrobe a new look without spending money? Don't throw away your old clothes, just color them with natural dyes.
Instead of throwing away old vegetables which have become stale or left forgotten in the fridge, use them as natural dyes to color your clothes or your favorite pieces of apparel which you do not feel like discarding.
Why Natural Shades
The skins of fruits and vegetables when made into dyes do not pollute the air and you will be contributing towards a cleaner environment.
Textile dyes bought commercially contain chemicals which are harmful to the skin.
Transform Your Clothes or Linen with Natural Dyes
While being eco-friendly, natural dyes are economical too. If you have a passion for up-cycling your old clothes, chose light-colored cotton apparel or T-shirts which have natural fibers and are white.
You can also dye towels, sheets, paper, pillow covers, other pieces of linen, napkins or hand towels too.
Walk into a grocery store to get vegetables or fruits for the dyes, or discover your coloring agents with roots, flowers, seeds and leaves in your backyard or garden.
The Natural Dyes That Work – Add Zing to Your Wardrobe
Store up spinach, orange or lime peels, onion skin or celery and avocado and many other great vegetable and fruits which make super natural dyes.
Here are some of the colors and the natural sources from where you can get them.
Green – Eucalyptus leaves
Brown – From the bark
Russet hues – Brown leaves
Pink – Bougainvillea
Dark brown – Coffee grounds and walnut shells
Purple shades – Red cabbage
Red – Beetroots
Yellow – Turmeric
Blue – Indigo
Dark Yellow tones – Pomegranate
There are so many options and myriad sources to choose from. Start off by preparing a dye bath and prepare your chosen pieces to dye with a fixative or mordant. If you are new to this process, it's best to follow instructions, but do remember to wear gloves. Coloring your clothes is a truly rewarding experience.
Latest posts by Jithya (see all)