Attractive Tattoo Designs for Girls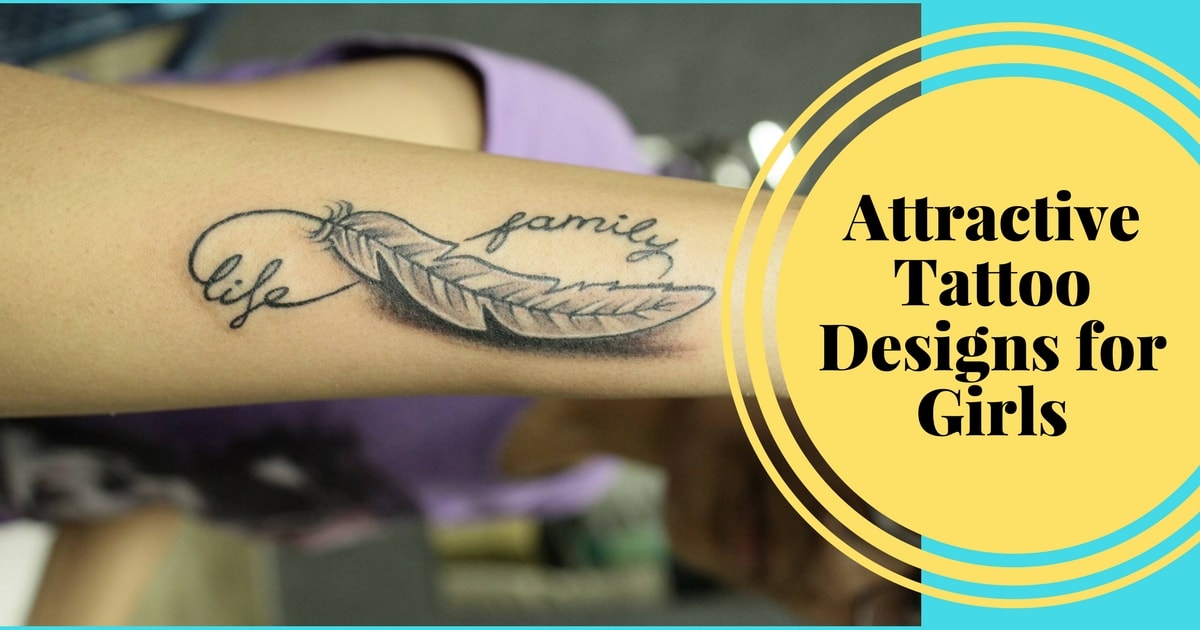 Nowadays, more and more young girls are getting tattoos.  We have all heard horrors stories about how painful tattoos are and many of us would never have the courage to go through with the procedure of getting one even though we may envy those who sport them. However, many girls are determined to bear the pain because the outcome is so attractive. Doubtless, a beautiful tattoo does enhance the beauty of a pretty girl like any other accessory like jewelry or a handbag or attractive footwear. 
The only difference is that a tattoo is more or less permanent, so you have to choose your preferred design with care. Of course, it is possible to remove a tattoo but that is another unnecessary painful procedure which is best avoided.
There are a bewildering variety of beautiful tattoo designs to choose from in cyberspace  which makes it  a daunting task to choose your design. The most popular design is apparently a butterfly  or a flower on the lower  back which many girls like to  show off with low cut jeans.
Some wonderful tattoo designs
A lotus tattoo vertically down the back of the neck in line with the spine looks ever so attractive and gives the person a slender look.
A small sonnet or proverb behind the shoulder such as "she lived and laughed and loved and left" is a good idea.
Finger tattoos such as a crown, flowers like a dandelion or a rose (make sure that the flower has long stem because this will give the finger a long and slender look) or a paw footprint for animal lovers who love their dogs looks girlish and cute.
A dove aloft in mid air holding a bunch of vintage keys is a unique and beautiful design which will look good down the side of the waist.
Although an anchor is a design much loved by men especially sailors, this looks good on girls too.
A feather on the arm or shoulder with few catchy words gives awesome looks.
If you have the courage to bear the pain, then go ahead and get one.
Latest posts by Jithya (see all)