Are you a travelling mom? Have these in your travel kit for medical emergencies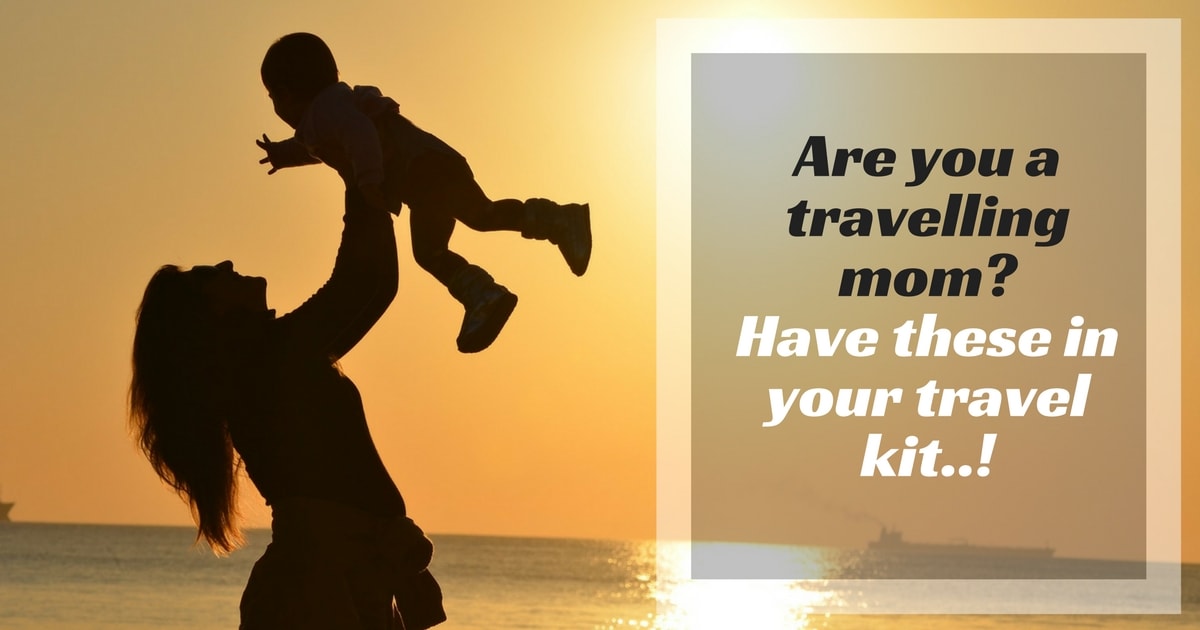 Equip Yourself with a Sensible Travel Kit for Medical Emergencies
Are you a traveling Mom who is hitting the road again on yet another official trip? Do you want to avoid all the pitfalls that plagued and disrupted an earlier important meeting? When one travels, it is imperative to be sensible and be equipped for medical emergencies with a complete travel kit. You don't need to be medically sound or have nursing qualifications or be educated on various medical complaints to be able to put together a travel kit with the necessary medicines and a first aid kit.
If you are a traveling mom who is constantly on the road for meetings and conferences, make sure that your efficiencies include carrying a perfect travel kit equipped for any type of medical emergency.
Stay Safe and Protected with a Medical Travel Kit
Your emergency medical travel kit should contain important medicines such as:
Fever control tabs
Bug spray
Stuffy nose inhalers or nose sprays/drops
Pain relievers
Essential oils (They come in roller containers)
Sunscreen
Organic Balms (can be used for crusty noses, dry lips, scrapes, etc.)
Thermometer
Your first aid kit should contain
Plasters
Bandages
Crepe Bandages
Gauze
Small scissors
Tweezers
Surgical tape
Antihistamine creams and tablets (to treat any allergies)
Loperamide tablets (to control diarrhea)
Antiseptic wipes
Anti-bacteria cream
Your medical and first aid kit is a must when traveling to deal with not so significant ailments. But if the problem is serious, traveling moms and other frequent travelers must get immediate professional medical help. Remember to eat safe while in another country or city. Make sure that you sleep on time and avoid strange foods that may upset you. You should also drink lots of fluids to get rid of toxins in the body that may cause allergies or nausea. So, keep a complete, useful and essential medical travel kit stashed away. Who knows, maybe even if you are not attacked by the flu or a minor problem, you could help someone else on time.
Go On a Safe Trip with a Medical and First Aid Travel Kit
Latest posts by Jithya (see all)