A Trip to Mysore – Dussehra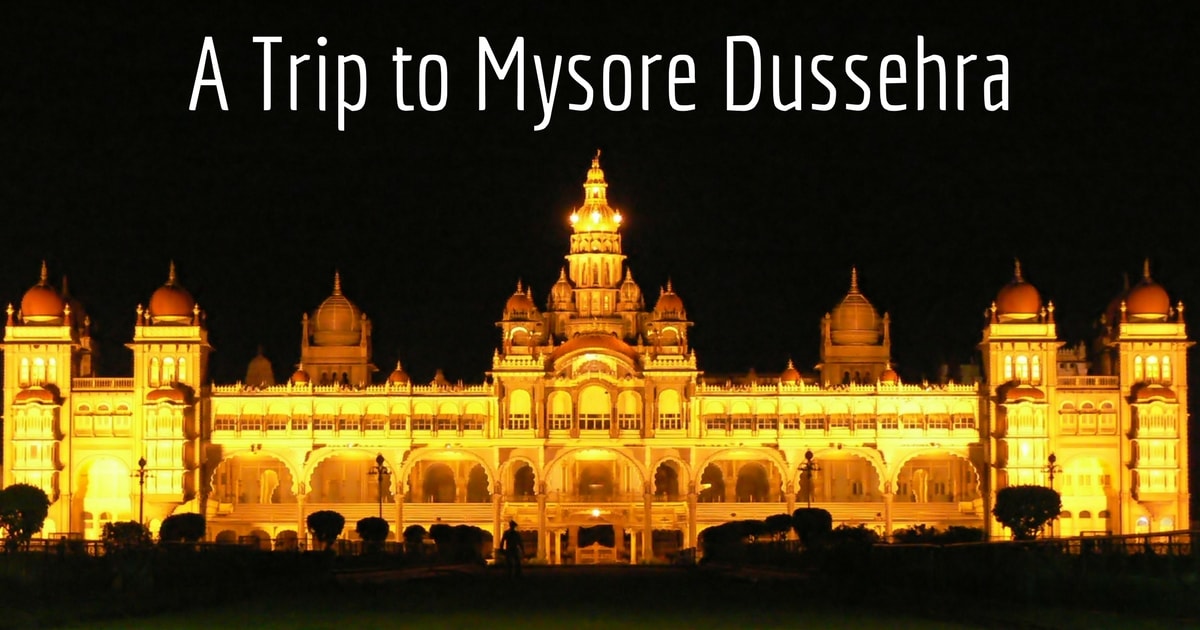 Dussehra is instantly synonymous with Mysore. As a matter of fact, when you think about Dussehra, images of the glittering Mysore palace come to mind. It is indeed a reflex action because after watching the celebrations for so many years, images of Mysore have been ingrained as closely associated with Dussehra.
Dussehra is infact celebrated all over India but it is the celebration in Mysore which are entirely special due to the visual spectacle it offers. Dussehra is also known as Vijayadasami in some regions. This festival celebrates the good over evil and is celebrated at the end of Navarathri.
History of Mysore Dussehra
It is said that the Dussehra celebrations were started by the Vijayanagara Kings. The tradition of celebrating the grand festivity was later taken up by the Wodeyar kings of Mysore. In those days the Wodeyar king rode the elephant in the procession. It was in the later period the idol of Goddess Chamundeswari was used atop the elephant.
Mysore Dussehra – The Celebrations
Mysore Dussehra is the celebration that culminates as a result of victory of Goddess Durga over the demon Mahishasura. The avatar of Goddess Durga at Mysore is Goddess Chamundeswari.
On this day of Dussehra the Mysore palace looks spectacular with all the 1,00,000 bulbs illuminated. Exquisitely decorated elephants assemble near the famed Mysore palace. One elephant named Arjuna carries the idol of Goddess Chamundeswari in a golden mantapam which is said to weight a whopping 750 kg. The procession leaves Mysore palace and heads towards the Banni Mantapa where the celebrations carry on till the wee hours of the night. Then a torch light parade heads to the outskirts of the city of Mysore and culminates in a grand finale.
Latest posts by Jithya (see all)