5 Effective Ways to Prevent Hair Loss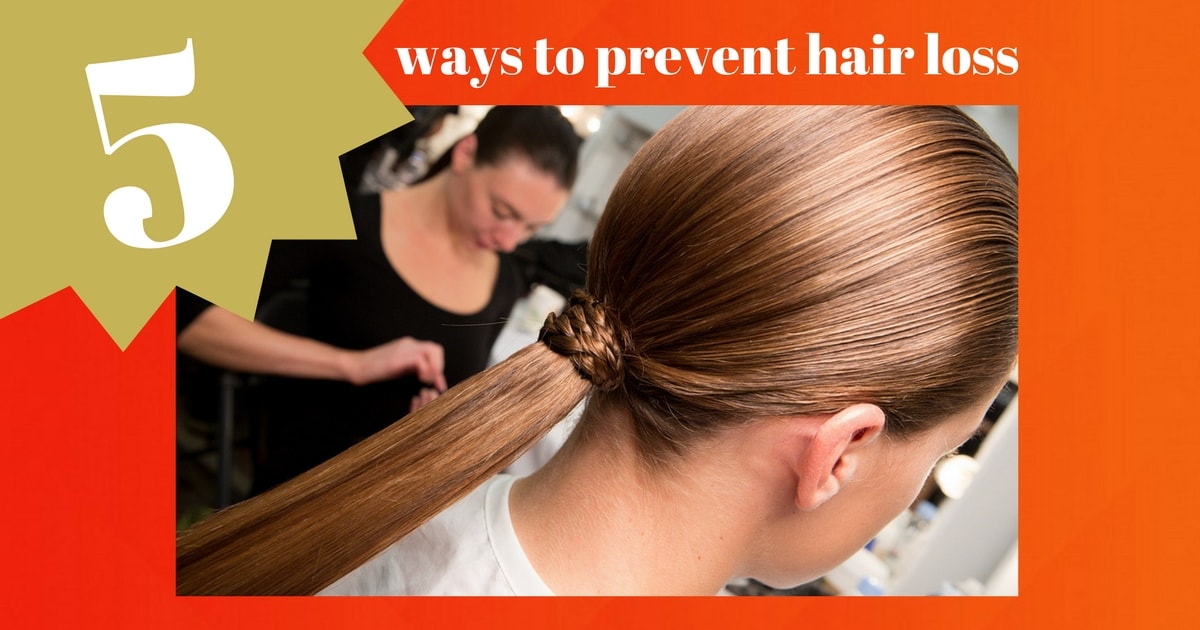 Humans are distressed with many issues in their lives and one among them is "Hair Loss", something that makes them lose their self-confidence. Both men and women are affected by hair loss and life style changes have indeed accelerated it. Women generally get their weak hair broken off while combing and find them clogged as strands. Men are prone to baldness after uncontrolled hair loss.
Similar to other health related problems, hair loss can also be prevented by understanding the root cause and adapt to a routine that prevents further loss and damage. If you are affected by hair loss and are looking for solutions to prevent it, here are five simple, yet effective ways to take care of your hair.
(1) Massage your hairs
The loss of strength of hairs is one of the reasons behind hair loss. In your childhood you could recollect your mother massaging your hairs with hair oils. Certain oils like coconut oil and sesame oils nourish your hair. Your mother genuinely wanted to take care of your hair and make you look impressive. You can take good care of your hair by regularly massaging your hair with oil.
(2) Ensure vitamins and protein in your diet
In modern lifestyle, it becomes difficult to maintain a healthy, balanced diet which includes all the nutrients we need for our health. It is said that including food with vitamin-C regularly in our diet helps in preventing hair loss. Food rich in vitamin C can be consumed regularly for improved results. Food rich in protein also works well in maintaining the health of your hairs. You could have observed that hair care solutions available in the market are mostly rich in protein and they nourish the roots pretty well when applied to the scalp.
(3) Perform yoga daily
Yoga maintains our overall health. It has been found that certain yogic exercises that emphasize breathing help in hair growth. They say proper breathing techniques opens up blockages that allow air to freely flow inside the pores. This results in nourishing the roots of hairs and providing them with adequate strength. Other than maintaining the strength of hairs and preventing hair loss, yoga has several other benefits too. Studies point to the fact that Yoga generally has a positive impact on your overall health and performing asanas regularly can clean up the internal systems of our body.
(4) Do not expose your hair to pollution
When we stay out for long in the polluted cityscape, our hairs are also exposed to the perils of pollution along with the body. Dust and heat settles in the pores that lodge the root of the hairs. Along with dust and heat, humid weather induces sweating and the sweat can settle inside the pores only to block the roots. Hairs kept unclean for long time besides being unhygienic make them lose their strength as time passes. For optimal benefits, keep your hairs covered with a scarf while going out in the open sun and rinse them regularly in just water.
(5) Maintain Natural Hair Colors
Grooming has become inseparable as part of life style changes. Hair straightening, coloring and styling have become common. Women get their hairs straightened and use blow dryer to dry up their hairs after a hair wash. Changing the natural colors of the hairs has become common as well. Coloring and straightening often results in damaging the hair and this can increase the risk of baldness in men and increased hair loss in women. So keep straightening and coloring at a minimal level to avoid further hair loss.
Latest posts by Jithya (see all)